News
Posted by luqman sadiq on
There are a lot of advantages to having an Android car stereo. The most important one is being able to control your music using your phone, because without music, there is no drive. You can also use your phone to make calls or send text messages, navigate using maps or connect to the internet using the WiFi capabilities of your stereo. With all of these features, you will never get stuck on the road again!
Posted by luqman sadiq on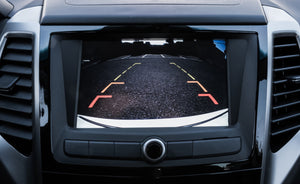 Reversing cameras have been an essential part of a car since its introduction in the car industry in the 1960s. Among the additional kits of a vehicle, a reversing camera is undoubtedly the most important one. It is not just any accessory kit; it is a kit that helps you ensure safety, provides you with comfortable driving, and many more. However, its most common use is in parallel parking. As it is an essential tool for safety and sanity, you should know about reversing cameras all along. Although these are an essential part of a car, they sometimes do not...
Posted by Kevin Perrins on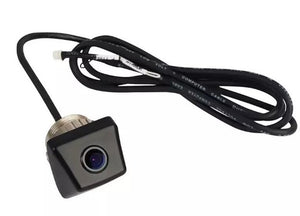 Rearview camera or reversing camera has been a necessary addition in vehicles since its introduction in the world of cars. It has many positive impacts on your daily use of cars. For example, it makes parking easier and quicker. However, we have mentioned some of those highly significant positive impacts in our '5 reasons to get a reversing camera' blog. You can refer to that blog to know more about why you should get a reversing camera. As an essential accessory for cars, many countries have made it mandatory since May in 2018. As a result, most car models introduced...
Posted by Kevin Perrins on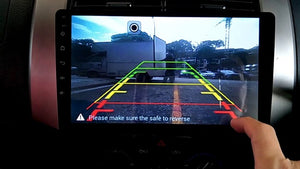 How to Install a Reverse Camera Reversing cameras or backup cameras have proved their worth since their introduction in the modern car industry. As the industry continues, the reverse cameras have gone under many revolutionary phases and reached its current stage. The modern reversing camera is more sophisticated and more worthy of providing its services. To get a hold of reverse cameras' advantages, check our '5 reasons to get a reversing camera' blog. As a necessary accessory tool for any car, you need to know the ins and outs of reversing cameras. Almost all the reversing cameras now allow the...
Posted by Kevin Perrins on
Technology has spread all over our lives. Every aspect of our living hood has crossed paths with technology. Technology has taken reign almost over every possible part of our lives. With some exceptions, the effect of technology has made our lives more comfortable than ever. However, the impact of technology over cars and automobiles have also grown to its maximum level. Some of those effects are just for beautification or enhancing quality, while others are life-saving and beautifiers at the same time. With ever-changing technology, there have been many add-ons in cars. Reverse camera or reversing camera is one of...
---